1956 F100 Ford Pickup
We are very excited about our 1956 F100 Ford Pickup. We started this "in-shop" project in 2017…and it keeps getting pushed aside as we work on customer projects. In the summer of 2021, we got back on it…installed the drivetrain (from a 2017 Mustang GT). This Coyote drivetrain will push over 400 horses, and with the 6-speed manual transmission, it's going to drive balls to the wall. We hope to complete it soon (by December of 2021), so that we can parade it around to different shows and boast of our work.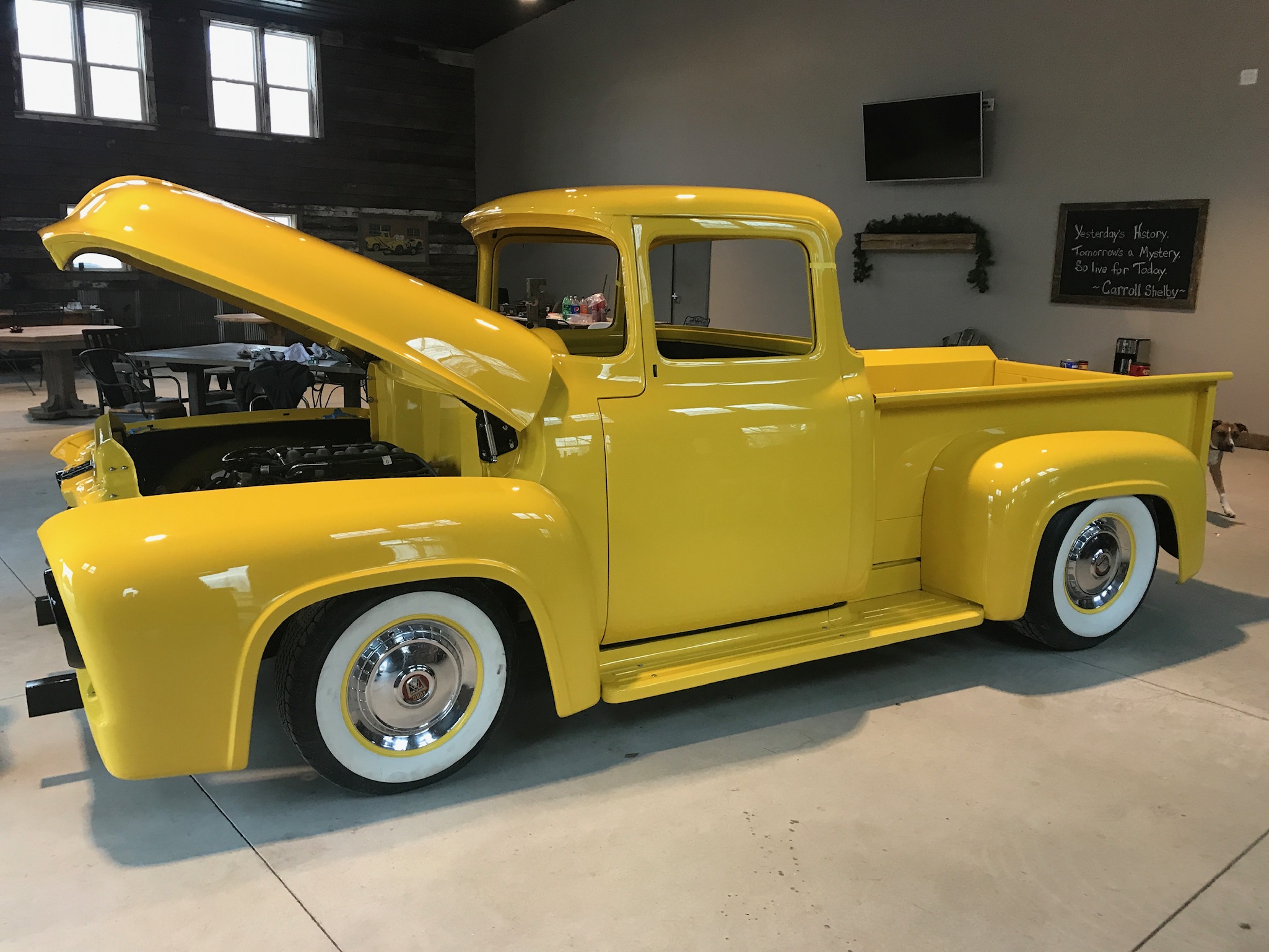 Quick specs:
Custom frame
Moser 9" 4:11
BFG wide white walls
Classic Steel rims 15X8 & 15X10
Custom interior
Wilwood disc brakes
Mustang II front end
Air Ride suspension
1965 AC Cobra Roadster
This award-winning build got us the Indianapolis World of Wheels Street Achievement recognition in 2020. It also won 1st place in its class at the same show (one of few during the Covid lockdowns that year). Legacy is a Factory Five Racing-approved assembly garage, and our customer (Dave from Chicago) got our name directly from FFR in the fall of 2017. Dave is 6'4″ and needed a custom-build shop that could give him the attention to detail he needed to make sure he would fit in this AC Cobra Roadster. After quite a bit of in-house fabrication to the foot-box and driver's seat, we got him fit just fine. Was delivered to the customer in 2019, and he's put over 10,000 miles on it in the first year!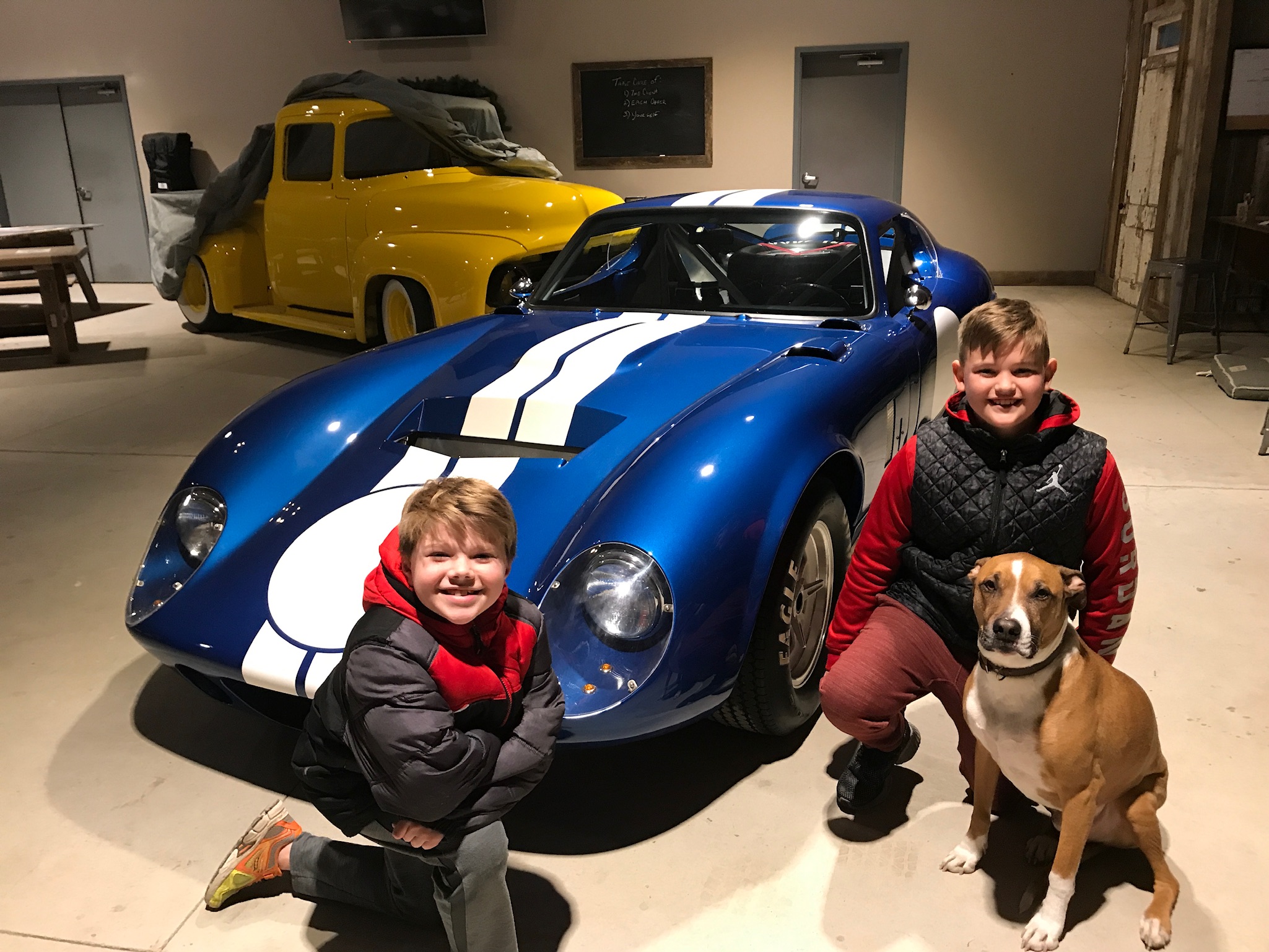 Quick specs:
BluePrint 302 stroked out to a 347 Small Block Ford
Moser Rear End with Mustang Muscle Pack
Wilwood Disc Brakes (Legacy is a Wilwood Dealer)
Custom Gun box for safe storage for Concealed Carry
Custom interior
4-link suspension
Hydraulic clutch
Heater
12v AC Adapter for Phone Charger